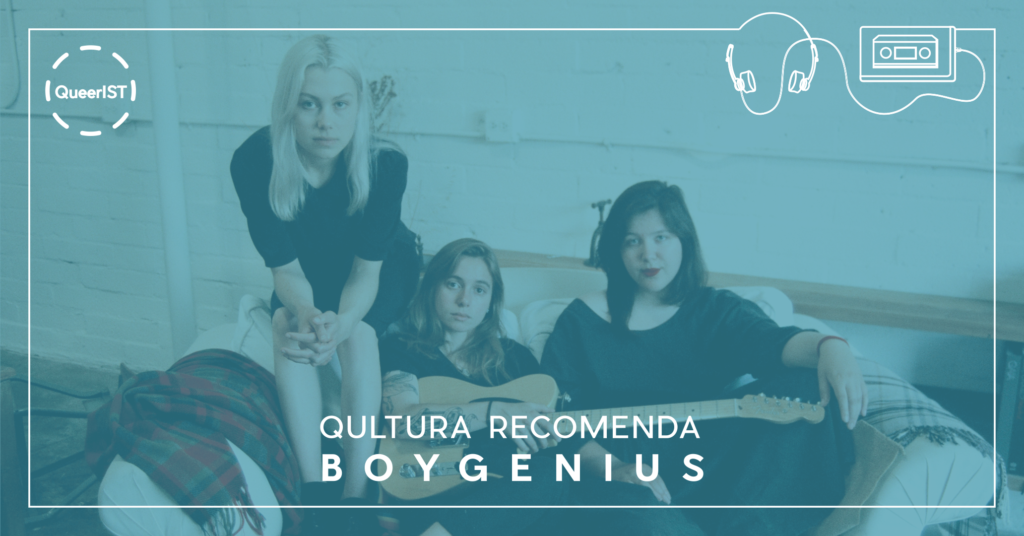 boygenius: a name that seems almost contradictory for a band made up of 3 LGBTI+ women Phoebe Bridgers, Julien Baker and Lucy Dacus. Boygenius' first and so far only self-titled EP is a perfect combination of the three artists' talents. With only six songs, the indie-rock project addresses very personal and deep themes, such as relationships (both in love and with fans), self-esteem and heartache. The fusion takes place in different musical styles: Bridgers brings an almost haunted folk-pop accompanied by his smooth guitar, Baker an emotional rock with huge tones and Dacus a lyrical directness enriched by his strong guitar.
Lucy Dacus explains in an interview with DIY magazine in 2018 that this name stirs the idea that people socialized as boys are told from birth that their every thought is not only worth listening to, it's brilliant. She adds that it can be toxic, but at the same time, it's a very empowering and motivating mindset to have when you want to try something that is risky or be innovative, especially for people who don't normally feel heard by society.
This idea also applies to anyone in the LGBTI+ community. In our society, individuals who do not conform to the heteronormative norm are influenced to become small and minimize their ideas. The band boygenius then tries, with this name and with their art, to subvert this habit by encouraging people to express themselves and to do so with the confidence of someone who has never had to fight for their voice, a concept that can also be seen in another queer artist. Rina Sawayama with her song "Comme des garçons".
Although none of the songs explicitly touch on the theme of queerness, the EP depicts complex and personal issues in the lives of the three artists, some of which may have been influenced by their sexualities. In general, the band shows queer artists supporting each other, breaking stereotypes and succeeding in an industry with historically low LGBTI+ representation.