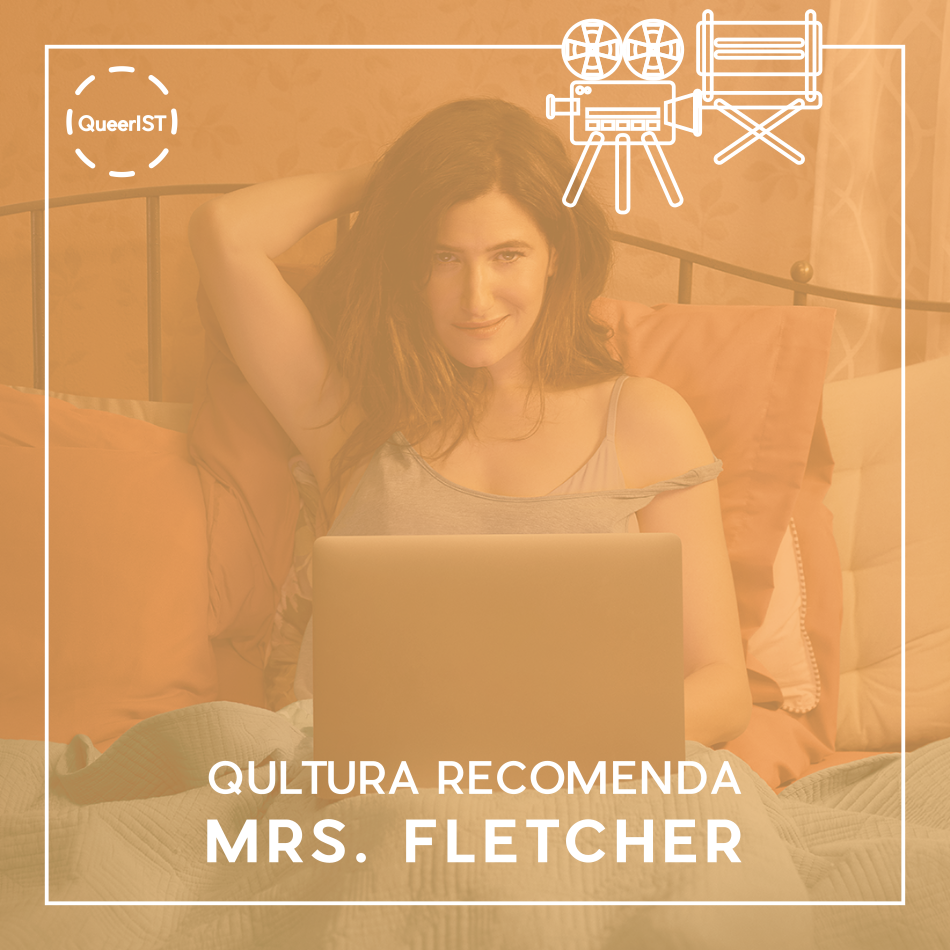 The QueerIST cultural recommendations have found a new home at our QueerIST Library Blog, where they are available to read and share at any time.
Mrs. Fletcher starts with a parting. Brendan (Jackson White) says goodbye to his morther, leaving his high school life as a popular kid towards the unknown world of college. His mother, Eve Fletcher (Kathryn Hahn), after years of caring for her son, now finds herself without knowing what to do with the time she can now dedicate to herself.
Without warning, an invitation to an evening class in creative writing and an unfortunate incident at retirement home where she works sparkles a journey through the world of pornography and the rediscovery of her sexuality, interrupted in her youth by a premature and tumultuous relationship.
This series takes apart the mainstream sexual comedy with inspired characters and a dedicated performance by the lead actress to create a coming-of-age story in a more mature tone about the long process of learning to prioritize self-pleasure.
You can watch the official trailer below: