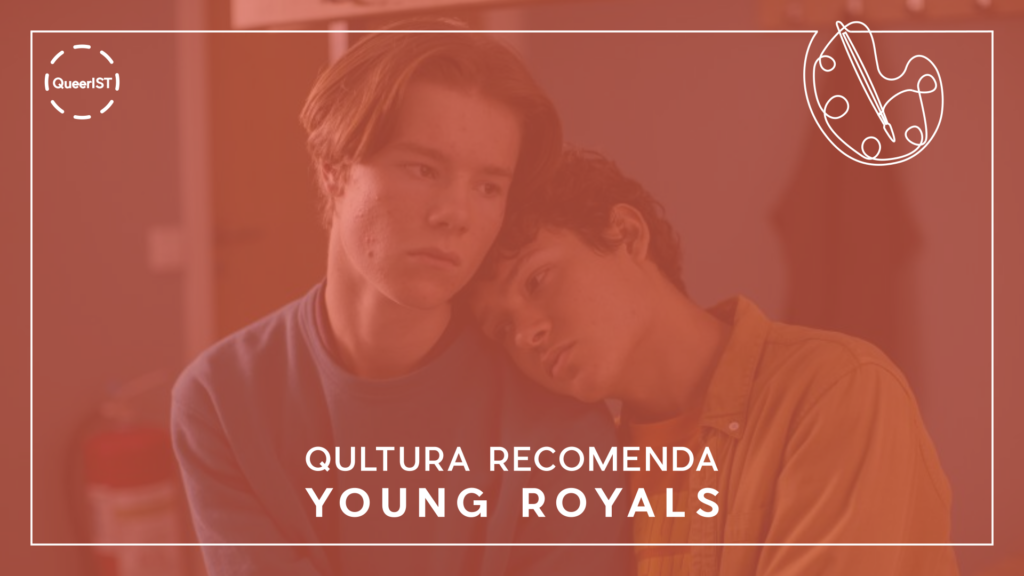 You can switch to an English version of this recommendation by clicking the 'English' button in the top right corner of the website menu.
Em Young Royals, o Príncipe Wilhelm (Edvin Ryding) vê-se envolvido num escândalo, e é obrigado a mudar-se, como forma de minimização de danos, para o prestigioso internato Hillerska, lugar onde o seu irmão Erik, o príncipe herdeiro, estudou quando era mais novo.
Aqui Wilhelm conhece Simon (Omar Rudberg), onde os dois acabam-se por aproximar e desenvolver um relacionamento amoroso. Nisto, Wilhelm debate-se os seus deveres perante a realeza e as possíveis repercussões deste romance proibido.