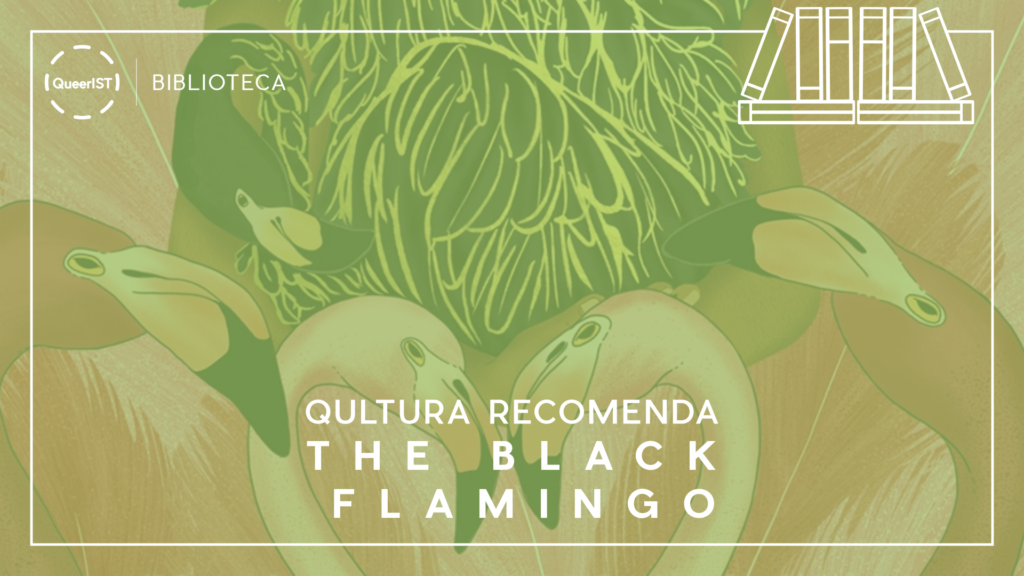 You can switch to an English version of this recommendation by clicking the 'English' button in the top right corner of the website menu.
"The Black Flamingo" de Dean Atta é um livro escrito em verso onde acompanhamos Michael, um rapaz multirracial, desde a sua infância, em que preferia brincar com barbies em vez de tartarugas ninja, até aos tempos de universidade.
Ao longo destes anos Michael sofre muito por não sentir que se encaixa com quem se identifica. Só quando chega à universidade e descobre drag, que consegue expressar a sua identidade única sem medo do julgamento de outros.
Este livro e muitos outros estão disponíveis na nossa Biblioteca: https://bit.ly/bibliotecaqueerist