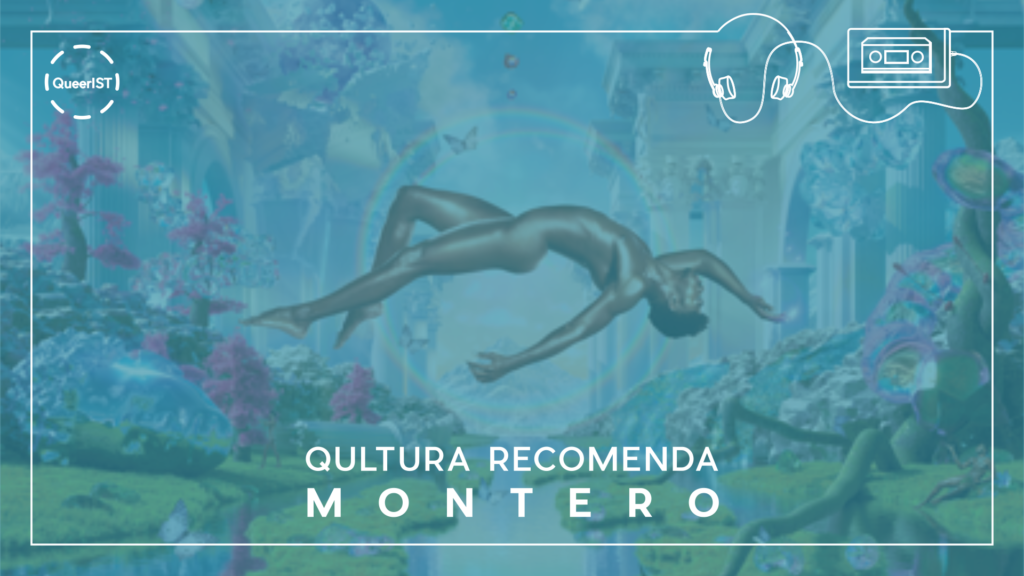 You can switch to an English version of this recommendation by clicking the 'English' button in the top right corner of the website menu.
No seu álbum de estreia, MONTERO, Lil Nas X (Montero Lamar Hill) expande seu léxico musical com diversos estilos que vão do pop, trap beats, hip-hop e rap.
Com artistas como Miley Cyrus, Elton John, Meghan Thee Stallion, Jack Harlow e Doja Cat, a variedade de músicas conta histórias sobre a própria experiência de vida de Montero crescendo como um menino negro queer, o seu coming out, vida amorosa e suas dificuldades.
Com sucessos da Billboard como "Call Me By Your Name", "Industry Baby" e "That's What I Want", promete ser o início de uma carreira de sucesso.