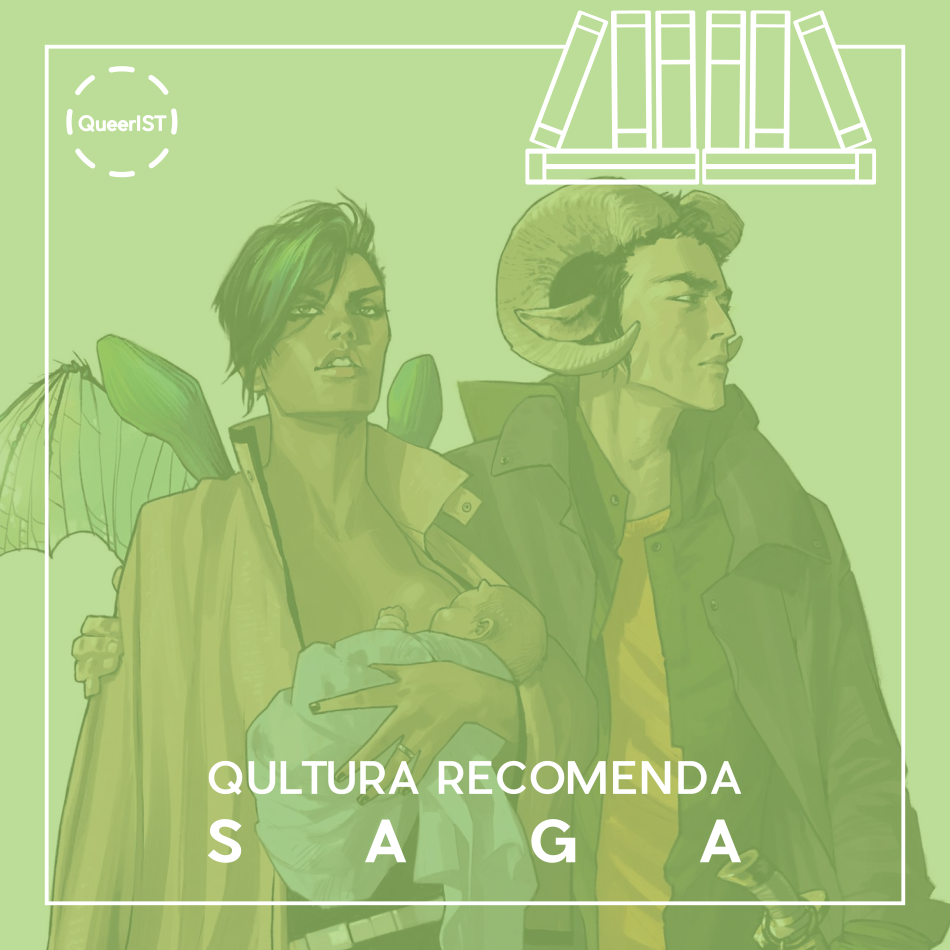 You can switch to an English version of this recommendation by clicking the 'English' button in the top right corner of the website menu.
"Saga" é uma banda desenhada que oscila entre ópera espacial e comédia de situação a uma velocidade alucinante. Uma homenagem aos percalços da vida que num momento abunda de prazer e paixão e no outro vê todos os nossos projetos abandonados com violência indescritível.
Após uma guerra interminável entre os seus planetas, Marko e Alana decidiram esquecer-se de tudo o que lhes foi ensinado e trazer uma criança ao mundo, Hazel. A criança representa uma ameaça ao estilo de vida das elites, que beneficiam de uma guerra constante onde nunca se envolvem pessoalmente e é despoletada uma caça, onde tudo vale, para que a notícia não se espalhe. Esta perseguição a Hazel afeta todas as pessoas que a encontram, tirando ao casal qualquer possibilidade de paz futura mas criando amizades surpreendentes nos locais mais remotos da galáxia.
CW: Violência, conteúdos sexuais