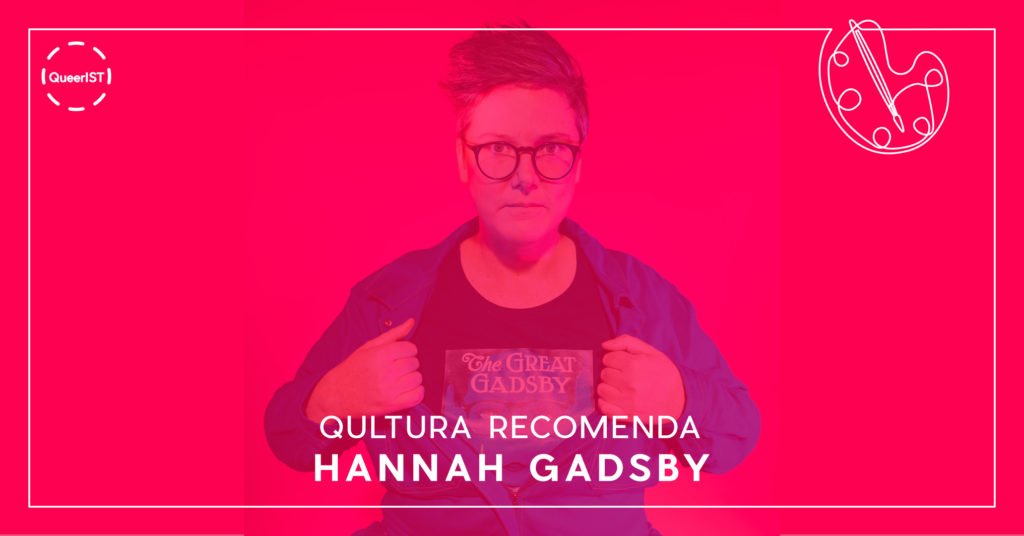 Having been diagnosed in 2017 with ADHD and autism, the comedian seeks to explore her diagnosis by exposing it, especially throughout her 2019 program, Douglas, in order to present neurodivergence as just another part of the human condition and not as any catastrophe that turns a person into something not so human, similar to a defective product. Hannah is a firm supporter of delivering a more inclusive message: we are always inherently human, and whatever makes us different from everything else should also be what makes us most "us" and proud.
It is not just in relation to neurodivergence that Gadsby plants her position. In a very similar perspective, the approach to the spectrum of sexuality is equally privileged and exposed. Openly assuming herself as a lesbian, the comedian seeks to perpetuate queer visibility through classic humor.
Despite approaching this character for her great role as a comedian, Hannah Gadsby had and still has influence in several other areas such as filmography, where she both writes and acts, not to mention her work: Ten steps to Nanette, with Nanette being another project that earned her a lot of prestige. This book aims to tell the story of Hannah and her difficulties as well as all the steps towards the creation of a great work – Nanette.